Electric Vehicle Offers & Information
Electric Vehicle Federal Tax Credit up to $7,500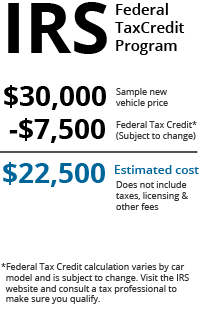 A federal income tax credit up to $7,500 is available for the purchase of a qualifying EV. The minimum credit amount is $2,500, and the credit may be up to $7,500, based on each vehicle's battery capacity and the gross vehicle weight rating. Your eligibility for income tax credits depends on your personal tax situation. We recommend speaking with a tax professional for guidance.
The credit begins to phase out for each vehicle manufacturer once they have sold 200,000 eligible electric vehicles in the United States (as counted from January 1, 2010). The IRS will announce when a manufacturer exceeds this production volume and will announce the subsequent phase out schedule on the IRS website.
Consult your tax adviser to make sure you qualify
Max tax credit $7,500
Restrictions apply. Subject to change without notice
Print Brochure
Incentive Information
Electric Vehicle Federal Tax Incentive up to $7,500
EV Charging Equipment Federal Tax Credit up to $1,000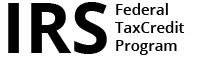 Consumers who purchase qualified residential fueling equipment prior to December 31, 2020, may receive a tax credit of 30% of the cost, up to $1,000. Permitting and inspection fees are not included in covered expenses.
NOTE: This incentive originally expired on December 31, 2016, but was retroactively extended through December 31, 2020, by Public Law 116-94.
Tax credit may be available for installations that took place in 2018 and 2019
Consult a tax professional to see if your installation qualifies
Visit IRS website for additional information
Print Brochure
Incentive Information
Federal Tax Credit of 30% of the cost of residential charging equipment, up to $1,000.
Oregon State EV Rebate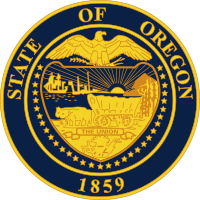 Oregon is offering an electric vehicle rebate of $2,500 for vehicles with a battery capacity of 10 kWh or more and $1,500 for vehicles with a battery capacity of less than 10 kWh. Rebate is limited to the purchase or lease of a new electric vehicle or plug-in hybrid vehicle with a base MSRP of $50,000 or less.
Additionally, Oregon has created the "Charge Ahead" fund that offers additional rebates of up to $2,500 for low- and moderate-income drivers who scrap a car that is at least 20 years old and replace it with a new or used electric vehicle. These "Charge Ahead" rebates can be combined with the standard rebates to offer up to $5,000 towards the price of a new electric vehicle.
$2,500 State rebate for purchase of select electric vehicles
$2,500 additional rebate available for low to moderate income drivers who scrap 20+ year old fossil fuel-powered vehicle
Rebate limited to new electric vehicle or plug-in hybrid vehicle with base MSRP of $50,000 or less.
Print Brochure
Incentive Information
Oregon State Electric Vehicle Rebate of $2,500
Consider Installing a Level 2 (240V) Electric Vehicle Charger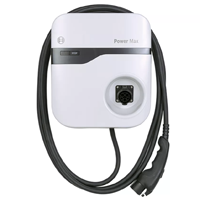 Level 2 electric vehicle supply equipment (EVSE) provides charging through a 240 V AC plug. Level 2 adds about 10 to 60 miles of range to a vehicle per hour of charging time, making it far more convenient than standard 120 V AC charging, which adds about 2 to 5 miles per hour of charging. Additionally, level 2 charging is a more energy-efficient method of charging, as most EV have on-board components that require additional electricity the entire time the EV is plugged in.
Level 2 chargers are four to six times faster than using a standard home outlet.
More efficient charging than standard outlet (120V) charging.
Many units come with additional controls, such as timers and wifi connectivity.
Click the link below to see a list of available chargers to learn more.
Idaho Power Commercial EV Charging Incentive Program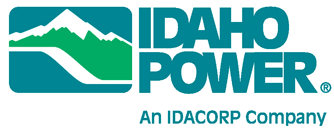 Eligible Idaho Power business customers may apply for funding to install Electric Vehicle Supply Equipment (EVSE charging stations) for electric passenger vehicles, forklifts or other transportation technology. Funding levels are as follows:
EVSE for Passenger Vehicles
Fifty percent of project costs up to $7,500 per site for Level 1 and 2 charging for passenger vehicles. Limit $15,000 per customer. Incentives received under past Idaho Power workplace charging programs count toward the total site and company limits for passenger vehicles.
EVSE for Forklifts
Fifty percent of project costs up to $7,500. Limit $7,500 per customer.
EVSE for other Transportation Electrification Technologies
Up to $20,000 per site for EVSE to support other technologies including DC fast charging and EVSE for buses, refrigerated trucking, sanitation trucks, and airport supply equipment. Award amount depends on total project costs, type of project, location, energy use and profile, and promotional opportunity. Vehicle purchase or vehicle retrofit costs are not eligible. Limit $20,000 per customer.
Idaho State Funding Available to Go Electric
The Idaho Department of Environmental Quality (IDEQ) is accepting applications for the Volkswagen Diesel Settlement Funded programs.
The 2020 Vehicle Replacement Program will replace older, higher emissions diesel vehicles or engines with cleaner electric, alternative fuel, or diesel vehicles or engines. This competitive application program will provide reimbursement for a percentage of the cost of eligible vehicle replacements. Vehicle types include buses, freight trucks and other heavy-duty vehicles, as well as forklifts and airport supply equipment.
The Electric Vehicle Supply Equipment (EVSE) program will provide cost-shared funds with some strategic locations within Idaho for DC fast charger equipment. These locations will create a network of highways in Idaho that offer electric vehicle charging services to the public.